Contact us
Name:
SONWI
Tel:
+86-755-22212007
Fax:
+86-755-22212008
E-mail:
admin@sonwit.com
Add:
No. 168 Zhenzhong Road, Futian District, Shenzhen City ,Guangdong Province, China
MSN:
annalei1987@hotmail.com
Skype:
sinwit008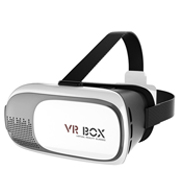 VR BOX 2nd Generation Distance 3D Glasses
Model No.: SW-VR01

Quality:A+++

Color: Black
Features:
It's very small and light, portable to use.
The 3D virtual reality glasses has been specially designed to clearly amplify the picture of
your mobile phone and give you a wonderful 3D experience.
Perfectly compatible with more than 90% of the mainstream mobile phone, and other mobile phones.
Bluetooth Controller Specifications:
1.Built-in 3.7V 180mA rechargeable lithium battery; Continuous work 40 hours
2.Bluetooth 3.0,Long distances for use, up to 2-10m/6.6-32.8feet long distances for use
3.Compatible with IOS, android, PC system; Can be used in mobile phones, tablet PC, computers
4.Be used as a remote controller to take photos or as a mobile phone tablet computer game controller gamepad
5.Micro connector Interface charger Not included
Play games, taking pictures, listening to music, VR resources, 3d games, e-books flip, omnipotent, universal bluetooth remote control handle.
TV box remote control, PC computer remote control, 3 d game controllers, wireless mouse, etc.
Support the iOS system, Android system, PC system.
Portable hanging hole design,it can hang on the key chain can be used as mobile phone, tablet PC timer.
What's in the box?
1* VR Case
1* Bluetooth Controller
1* Anti-blury glass
1* Cleaning cloth
1* Qualification
More images: