Contact us
Name:
SONWI
Tel:
+86-755-22212007
Fax:
+86-755-22212008
E-mail:
admin@sonwit.com
Add:
No. 168 Zhenzhong Road, Futian District, Shenzhen City ,Guangdong Province, China
MSN:
annalei1987@hotmail.com
Skype:
sinwit008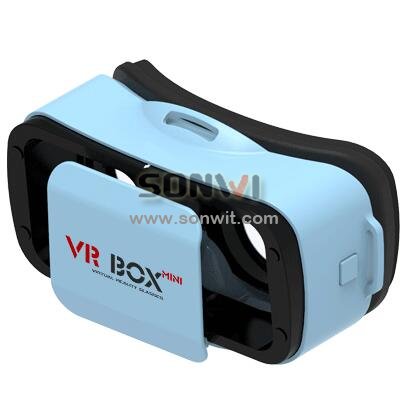 Mini VR BOX 3D Glasses for Blue Film Sex Video
Model No.: SW-VR08

Color: White,Yellow,Blue,Pink,Green

In Stock: Yes
Feature:
1. Specially designed for smart phones and can add great effect to the movie-going experience.
2. Can be regarded as your private 3D Cinema and bring you great game experience.
3. Easy to use even by the youngest children or the old, you just need to put your cell phone into the relative slot of the item.
4. Can greatly enjoy the 3D movies or 3D games.
5. Perfectly suitable for students, white-collar workers or travelers, etc.
Model: VR BOX mini
View Angle: 80-95°
Material: ABS + PC
Cushioning Material: Mesh + Memory Foam
Wearing Material: Elastic nylon belt
Analog view distance: Watch 1000 inch screen in 3 meters
Lens transmittance: OD 42mm aspheric optical hard resin lens
Lens enlargement factor: 1-2% / 1.5-2
Mobile size: 4.0''-6.0''
Phone system: iOS, Android 4.0+, PC
Weight: 170g
Size: 154*80*87 / 160*93*167mm
More images: